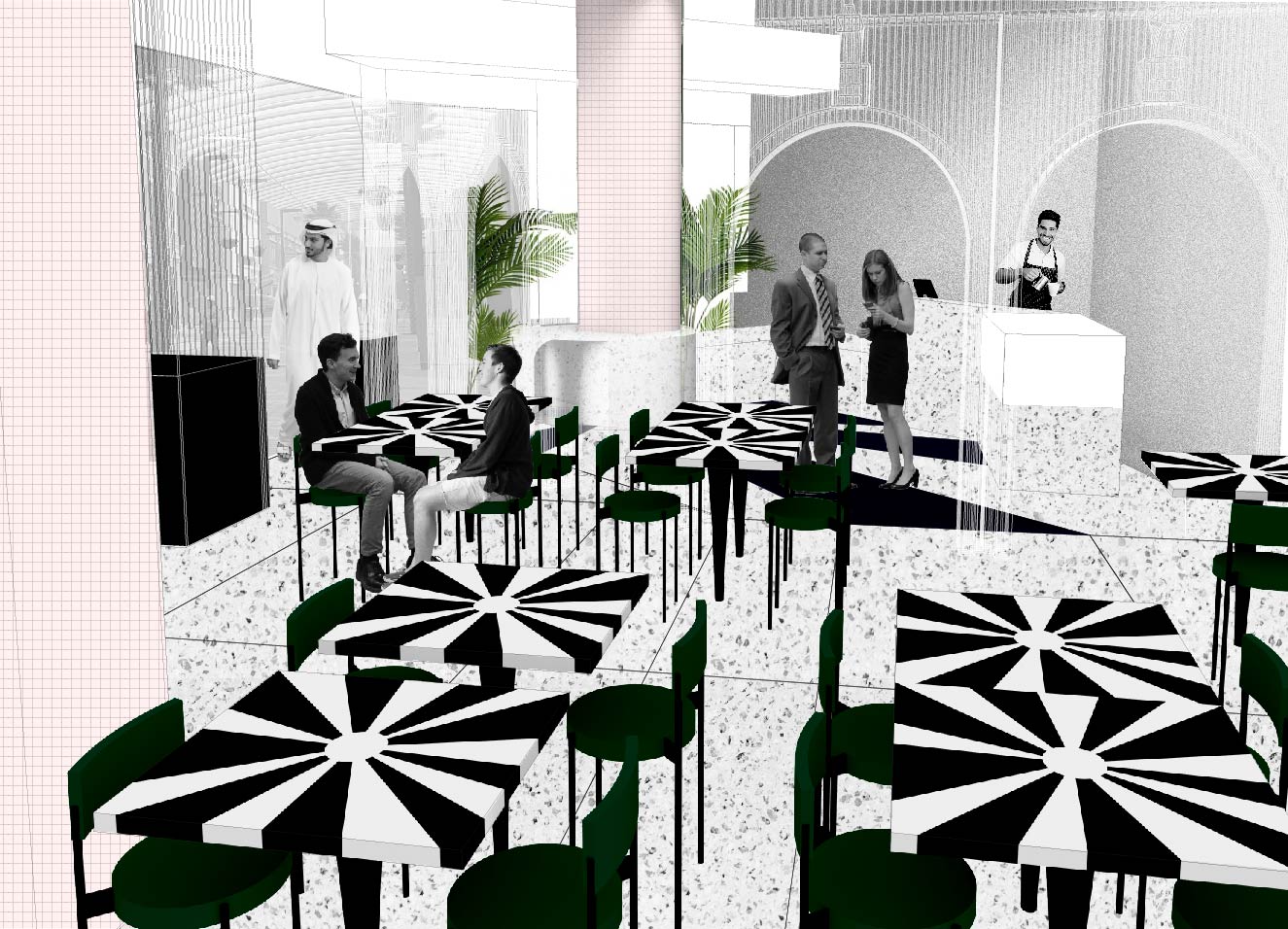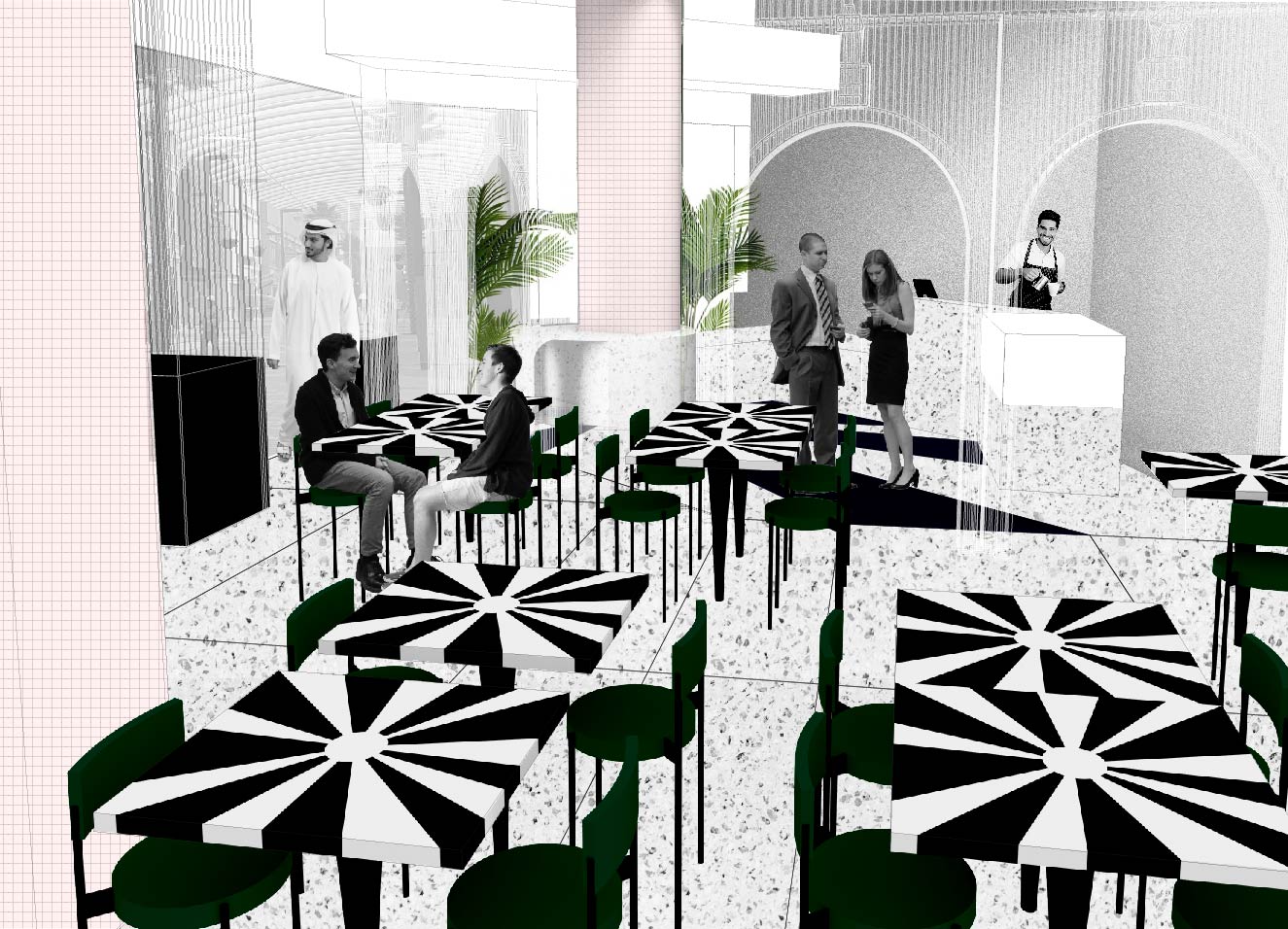 QUEEN'S
Program: Restaurant / Cafe
Location: Kuwait, The Avenues, Phase 4
Area: 140 m2
Year: 2018
Status: Completed
Queen's is inspired by the art deco period mixed with the Spanish style interior. It combined both the feeling of luxury, cool and warmth. The grid approach is to contemporaries the concept overall.
The project was Influenced by three simple elements, starting with the classic black and white art deco poster, which later on translates into the tables, and the division of flooring.
The arches come from the Spanish style interior, thus, transforms space into an elegant space and allows the user to experience the arch as a point of entry or separation of different atmosphere, hence different program.
Regarding the color palette it was sophisticated pastel with one primary strong color. Royal green was the primary color. The rest of the colors served as complimentary mellow shades of pink "Millennial", white, and black. The brass finish for the fixations in the space allows the opportunity to add a metal feel.
Parallel studio tend to highlight the structural elements in the space such as the columns and beams and by introducing new element to fit with the concept, the grid was selected. Later on the grid becomes 10x10 cm pink "Millennial" square tiles placed on all interior structure (columns and beams).